Our roots are firm in this region, and we will continue to contribute to people's health, refreshment and enjoyment through cultivating the blessings of the earth with the power of fermentation that has been fostered since our founding, and by taking advantage of the traditional Japanese culture that has been passed down to us. The Kikusui Institute for Sake Culture embodies this commitment.
Exhibition Area – Countless tools and sake sets that amplify the joy of drinking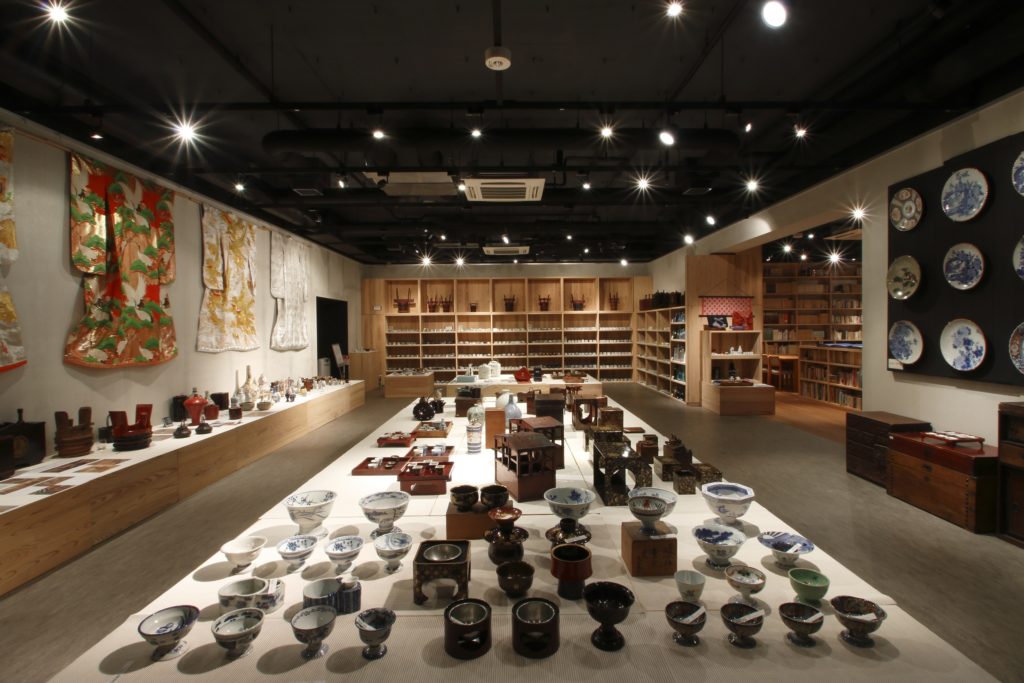 This is the reference room. There are more than 15,000 sake bottles and tools in this area, some of which are on display. These materials tell us that sake has greatly contributed to the cultivation of diverse cultures since ancient times. Sake is dedicated to god for good harvest and helps to form bonds between people. Sake is served in all occasions from joy to happiness to anger to sadness, and is enjoyed in the outdoors while feeling the change of the seasons. Even time changes, sake continues to be a part of people's lives. Kikusui discovers ways to make sake more interesting and fun while unraveling these reference materials.
ibrary: Literature collction of sake and food culture
This is the library. A wide range of literature that captures sake from various perspectives, such as papers regarding sake brewing to specialized books and novels related to sake and food culture, fills the bookshelves across the walls that stretch from the ground to the ceiling. There are over 16,000 books here. Some of the materials include a collection of "drawing cards" made in the Edo, Meiji, and Taisho periods, which are similar to modern-day flyers, and cookbooks written by Ukiyoe artists in the Edo period, all of which shed light to the lifestyle back then.