If you ask brewers to name their favorite Kikusui sake, the most popular answer is Kikusui Karakuchi Dry. This honjozo (authentically brewed) sake has a bitingly dry edge yet still maintains a balance of round umami flavor, and it features a clear and refined taste. With the current popularity of Japanese sake, there are all sorts available, from fragrant ginjo sake reminiscent of wine, to raw sake packed with umami. Among these, Kikusui Karakuchi Dry remains an authentic sake un-swayed by trends, something akin to the nostalgic home-cooked meal you long for after eating too much gourmet fare.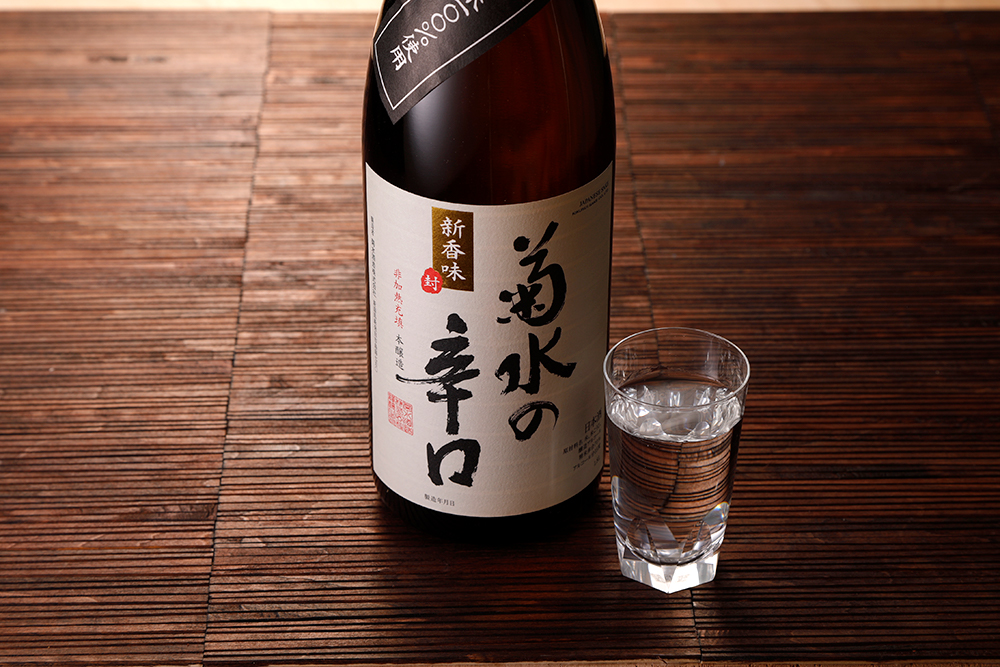 This sake is a classic for pairing with food, and it works well alongside Japanese, Western, Chinese, and other cuisines, but it matches especially well with home cooked food. My personal recommendation for autumn would be to enjoy it alongside salt roasted saury. Take the lovely scent of the crispy skin, the fatty flesh of the fish, and that overflowing umami flavor so particular to saury, and pour a bit of Kikusui Karakuchi Dry to match. If that doesn't fill your mouth with happiness, what will?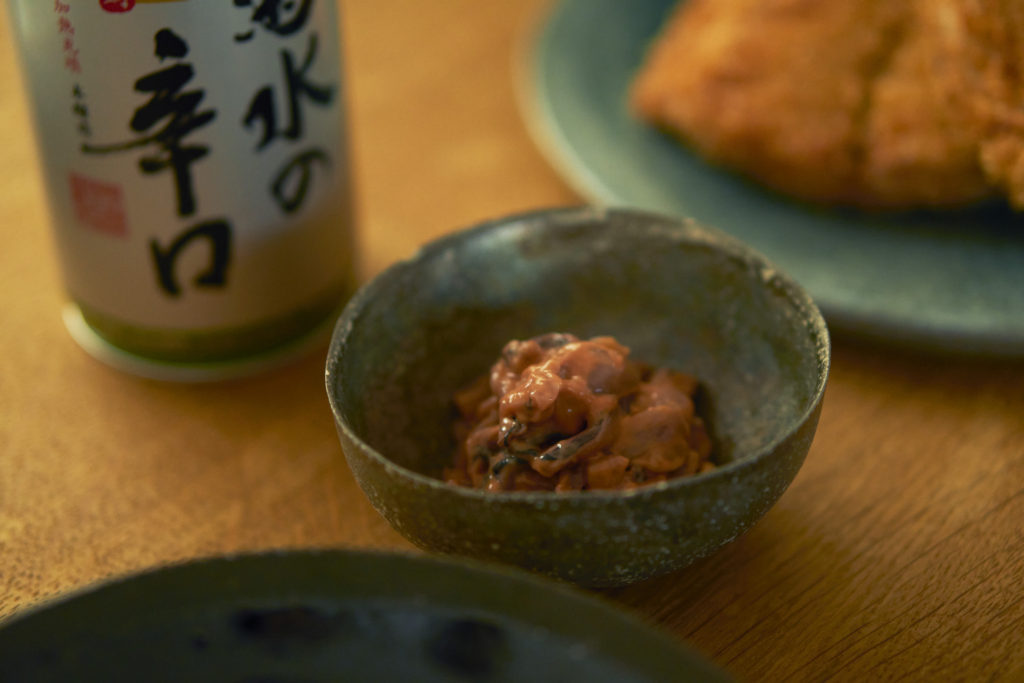 Among the documents held by Kikusui Sake Culture Research Institute there is a sort of "Dish Ranking" published in 1853. It's an old informational magazine which splits dishes into Shojin Mono (vegetarian dishes) and Namagusa Mono (meat or fish dishes), and then ranks them in a similar way to how sumo wrestlers are ranked, and saury was given quite a high spot. Among 118 different Namagusa Mono dishes, saury was ranked at number 7. This shows just how popular saury was, even over 160 years ago. If there were a ranking of autumn flavors which pair well with Kikusui Karakuchi Dry, saury would surely be a champion.
Perhaps tonight would be a good time to try pairing Kikusui Karakuchi Dry with your own home cooking.